Downloads
×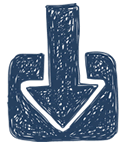 Downloads section contains all the required files to download. You can send and deploy all the MT4GUI Files for free. MT4GUI is a Freeware but you are not allowed to modify anything in the offered files. All files must be shipped in original without any modification. Please read Installation & Configuration sections carefully, they contain very important information

Installation Files
These files are required to be able to install MT4GUI on your computer:
×
Important Changes
Metaquotes is preparing new MT4 Launch. This new version has many changes inside including programming language. One of essential changes is DLL Support. New MT4 needs Unicode string support in order to work. This is quite uncommon requirement but we cannot change this fact. We have prepared 2 different versions of mt4gui dll file. First version is mt4gui.dll which supports all non-unicode MT4 Versions they are builds < 0520. All new versions of MT4 > 0520 requires new mt4gui2.dll file in order to work.
You have to recompile your source code anyways in order to support new MT4 builds. When you do this you can change your include to mt4gui2.mqh file and include mt4gui2.dll to your products. Updating should be that easy for you. We have prepared everything for your update.
Demonstration Files
Those are source files to download and learn.
Sample Apps
Follow our blog posts to understand how to perform step by step coding with MT4GUI. Those posts will be update weekly so you need to keep checking this part regularly for new apps
Changes
We have prepared a seperate page to list all known and fixed bugs. Please visit changes page regularly. Check this page before you want to report an issue please.
Installation
Step-by-Step Installation instructions:
Download mt4gui.dll file
Download mt4gui.mqh file
Put mt4gui.dll file into your Metatrader4 root-folder\experts\libraries folder
Put mt4gui.mqh file into your Metatrader4 root-folder\experts\include folder
You are done with installation. Now it's to time to make sure your Terminal is configured properly. Check Configuration section.
Configuration
Metatrader4 does not allow external DLL function calls by default due to security reason. You and all your users must make sure that DLL Calls are allowed in Options/Expert-Advisor menu. You may configure your Metatrader like given in below in the sample configuration: